Country en route to hit poverty target
By LI LEI | China Daily | Updated: 2019-10-12 07:47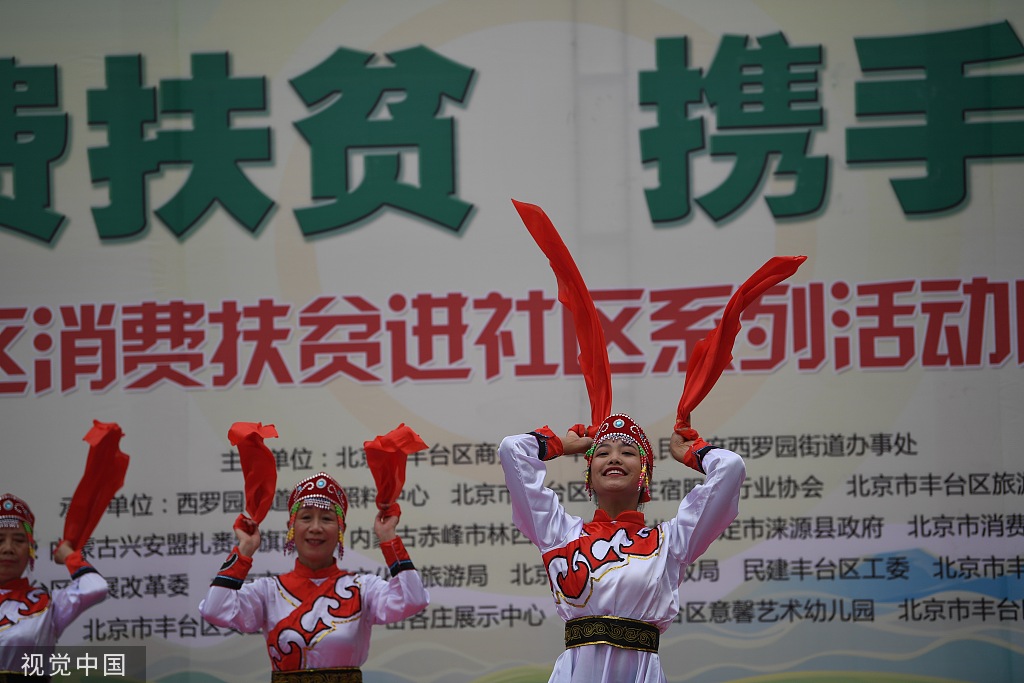 Ninety-five percent of the country's poor population will escape poverty by the end of the year, China's top poverty relief official, Liu Yongfu, said on Friday in the run-up to the sixth National Poverty Relief Day on Oct 17.
China had 16.6 million rural poor last year, down from almost 100 million in 2012.
The national poverty line was set at an annual income of 2,300 yuan ($323) in 2010, and is adjusted for purchasing power parity.
Liu, director of the State Council Leading Group Office of Poverty Alleviation and Development, said that more than 90 percent of impoverished counties will have the poverty label removed by the end of this year-meaning their poverty rate should drop below 3 percent, or 2 percent in some eastern provinces.
"In a year, China will be free of the absolute poverty that has pestered the country throughout its history," he said.
Liu was speaking at a seminar on President Xi Jinping's instructions on poverty alleviation, which was held by the Publicity Department of the Communist Party of China Central Committee and the State Council Leading Group Office of Poverty Alleviation and Development, in Beijing on Friday.
The seminar is the first of a series of activities to mark National Poverty Relief Day, which was created in 2014.
A high-level forum on poverty reduction and development will be held that day.
Since taking office in 2012, Xi has made eradication of absolute poverty the threshold requirement for establishing a "moderately prosperous society" in all respects by 2020.
On multiple occasions, Xi had called for redoubled efforts to tackle regional poverty issues and to end domestic poverty on schedule.
Seminar participants, including researchers and officials, agreed that Xi's important instructions on poverty alleviation set a clear goal for relief efforts and laid out the basic methods, which used innovative approaches and offers experience for the global fight against impoverishment.
Under the targeted poverty relief campaign, officials are forbidden from merely handing out relief funds without finding ways of attaining sustainable incomes. Instead, officials were asked to carry out a thorough assessment of their resources, environmental conditions and culture, and draw up tailored relief plans.
The incidence of poverty nationwide fell from 10.2 percent in 2012 to 1.7 percent last year, making China a pioneer in reaching the Millennium Development Goals by 2015, which were set by the UN at the turn of the century.